Team 02
Back
to Team Overview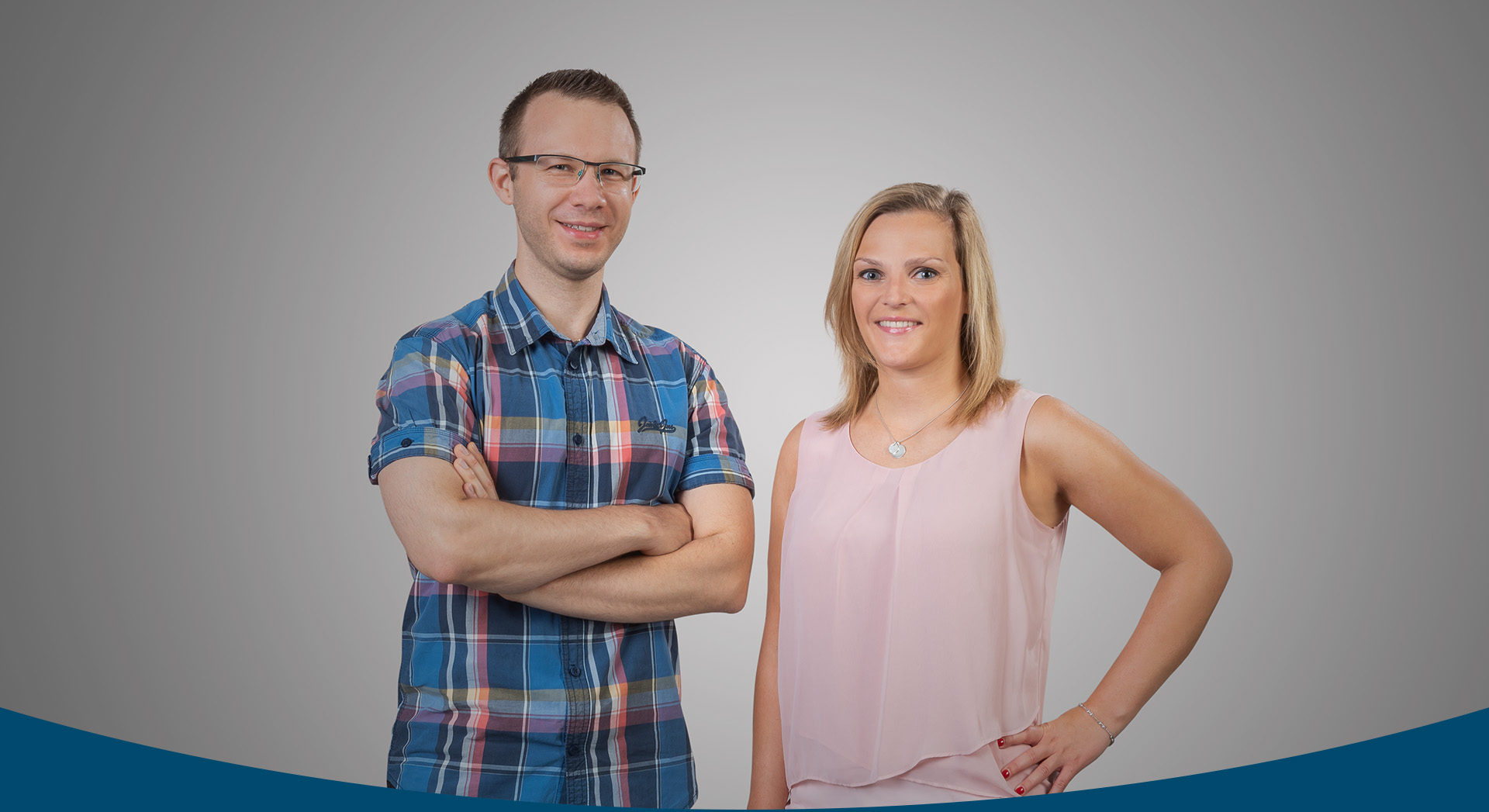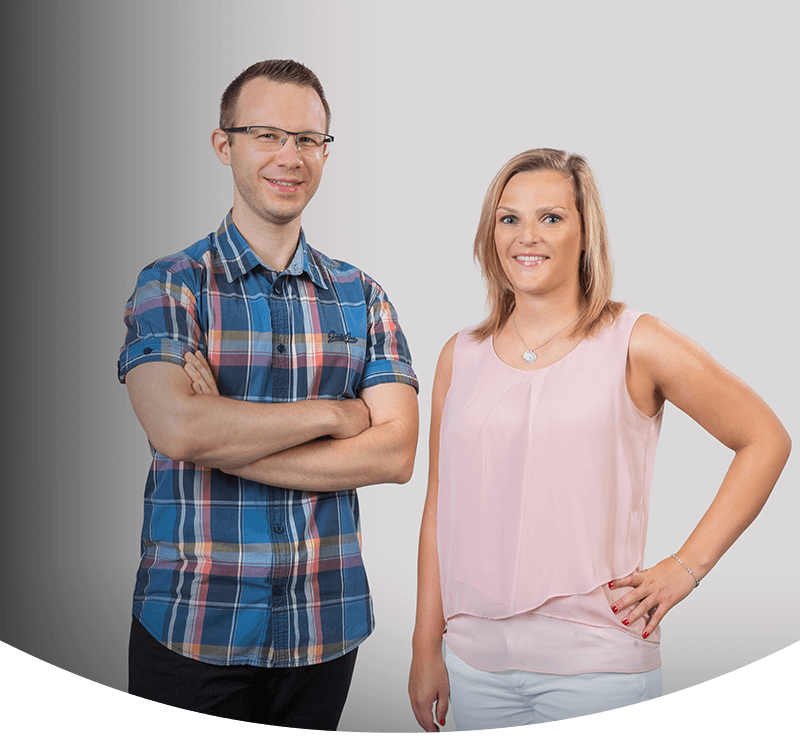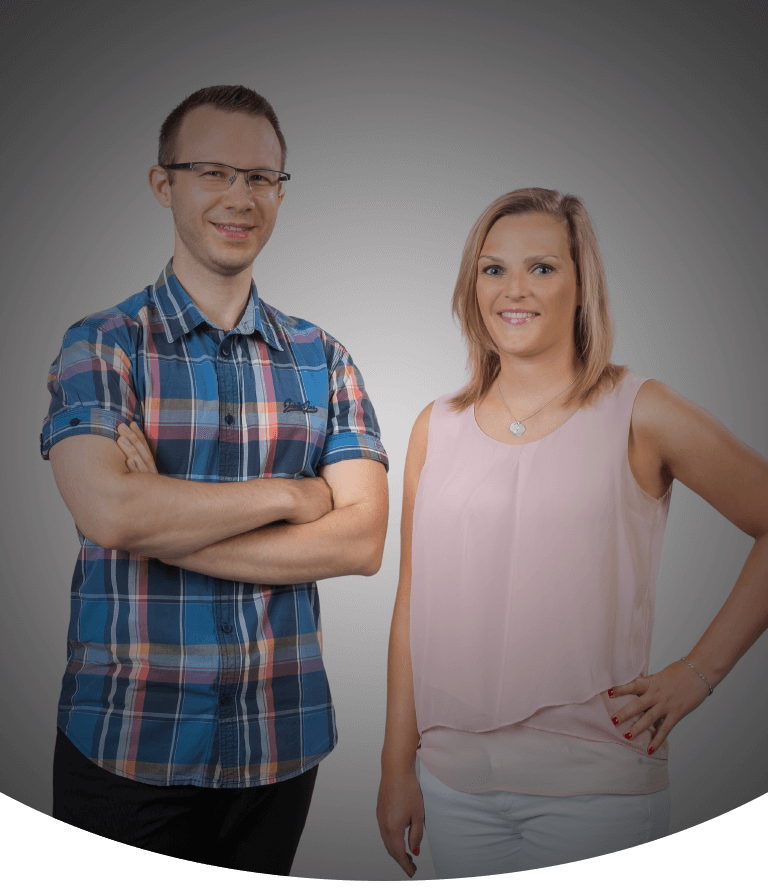 2
Team Nutritionist & Social Services explains
WHO HELPS CANCER PATIENTS IN THEIR EVERYDAY LIVES?
Matthias Hoffmann
Nutritionist
is a nutritionist. He provides counseling to Heidelberg cancer patients at the Heidelberg National Center for Tumor Diseases and offers treatment concepts for various nutritional problems.
Elena Hemlein
Social Services
has studied social work and provides support within the framework of social services with regard to social law, vocational, and economic issues. Moreover, she organizes the home care of patients if necessary.
When cancer tears their world apart, cancer patients struggle not only with the disease, but also with many everyday challenges. Elena Hemlein and Matthias Hoffmann are available jointly as a counseling services team to provide comprehensive support to patients during their illness, to accompany them and to help in this crisis. For example, they organize a stay in a suitable rehabilitation clinic or coordinate comprehensive care at home, as required.
Counseling and support for patients with cancer
The NCT Heidelberg unifies patient care, cancer research, and cancer prevention under one roof. The sponsors are Heidelberg University Hospital, the German Cancer Research Center and the German Cancer Aid. In addition to medical care, the center offers cancer patients a comprehensive range of counseling and support services. Counseling services for social issues, nutrition, exercise and psycho-oncology work closely together.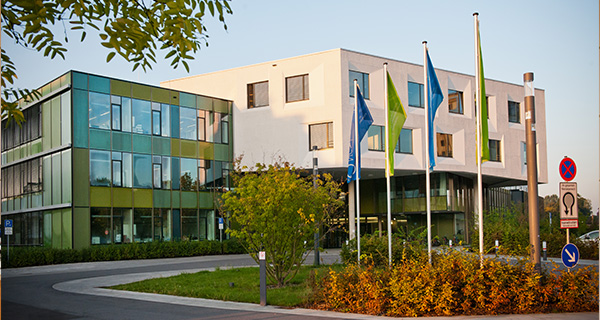 The special tumor board where the counseling services discuss patients who would like to make use of multiple offerings is unusual. Social Services, for example, advises about 2,000 patients per year, for roughly one-third of these patients, there are overlaps with other services.
The team


having a discussion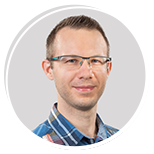 Matthias Hoffmann
We nutritionists educate patients on what is meaningful in their respective situation; from the targeted selection of suitable foodstuffs to supplementary beverages down to infusions. Care at home can, however, mean financial challenges for the patient – this is where Social Services comes into play.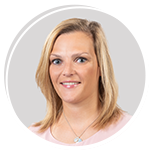 Elena Hemlein
Occasionally, many things happen all at once! Lengthy periods of illness frequently also have an impact on the patients' vocational and financial situation. Here we explain individual aids and support patients with the necessary applications, for example, for obtaining an exemption from co-payments.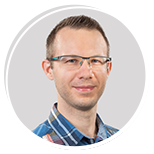 Matthias Hoffmann
As counseling services specialists we work together closely. We speak to all of the patients in the day clinic to see whether they want counseling. If the patients indicate at least three services, then we discuss them in our tumor board.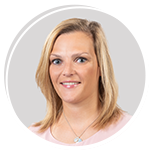 Elena Hemlein
In everyday clinic life, we can quickly inform each other: If the patient needs support with personal hygiene and wound care, I ask Matthias: Do you already have a nursing service for artificial nutrition? Then I can contact the same service.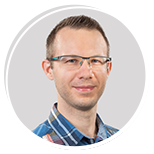 Matthias Hoffmann
However, we counseling services specialists not only want to apply what already exists, but also create additional knowledge. In addition to subject-specific studies, we scrutinize our home care concepts or jointly develop new tools for online consulting. Donations from events such as "Takte gegen Krebs" or the NCT Marathon make this research possible.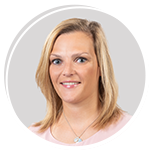 Elena Hemlein
Patients should be able to focus on getting well – and as far as possible, we try to make this often very long and difficult path easier.
Do you want to read more about the counseling services at the NCT?
Final question
How many kilometers were run for the NCT on July 5th, 2019?
ANot more than five kilometers. Everything is close together on the Heidelberg campus.

BMore than 50,000 kilometers – quite a few kilometers were run on this day.
Incorrect!
The NCT Marathon to benefit cancer research was held on this date. More than 5,500 runners started off and together they actually ran more than 50,000 kilometers!
Correct!
On this day, more than 5,500 runners ran for more than 50,000 kilometers during the NCT Marathon. The donations amounted to 180,000 euros and will benefit research activities at the NCT.